Leave Debt Behind & Revive Your Finances
Revive Financial is a team of qualified insolvency professionals who deliver full-scale debt management services.
Personal Insolvency
Our insolvency experts have helped people through a huge variety of financial challenges. No matter what the reason or situation is, we're here to help you with yours.
Business Debt
Our team are experts in business turnaround, restructure and insolvency. Let us help find the right solution for your company to get back on track.
Free Debt Consultation
Our experienced insolvency professionals are on-hand to discuss your unique circumstances and offer personalised advice for you and your business moving forward.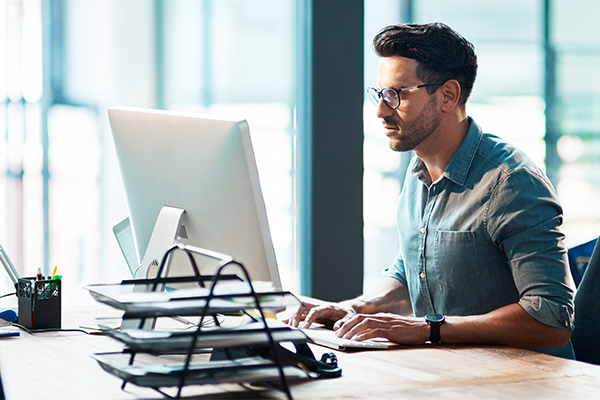 Experienced Insolvency Experts
Often when people have unmanageable debt or their business is in trouble, they fear the worst and think closing down or going bankrupt may be the only option.
At Revive Financial, we offer many alternatives to settle debts, reduce repayments, make debt manageable and rescue businesses.
Our specialist team consists of Registered Liquidators, Registered Bankruptcy Trustees, Chartered Accountants and Business Debt Specialists with over 100 years of combined experience to ensure we find the right solution to your financial situation.
Our Team of Professionals
When it comes to getting rid of debt, you need the right people working on your side and by your side.
And that's exactly what you get at Revive Financial We ensure our team of trained professionals can help you with your financial situation. They'll take the time to understand your situation and then suggest the best options for you to break free of debt.
Richard Moretti
Bankruptcy Trustee
As a Registered Trustee, Richard acts as bankruptcy trustee (and other specialised roles) of individuals, as well as providing businesses and people with strategies for dealing with unmanageable debts.
Richard is passionate about assisting people to manage their debts and turn their lives around for a more positive outlook in life.
Utilising his 20 years' experience in the insolvency industry including practical, commercial and legal aspects of insolvency, he is able to provide positive solutions to individuals seeking to turn their financial outlook around. Richard specialises in personal insolvency which allows him to focus on individual needs and provide positive solutions.
Richard has experience managing all types of engagements including:
Bankruptcy
Controlling Trustee / Part X – PIA
Section 50 applications
Part XI Deceased Estates
Australian Representative roles for foreign Trustees
Trustee of Deceased Estates
Statutory Trusteeships
Richard thoroughly enjoys offering comfort to individuals by explaining how bankruptcy can provide a more positive outlook to their lives and businesses. Communication and a guiding approach have assisted many clients to turn around their financial lives.
Professional Qualifications and Memberships
Registered Trustee
Member of ARITA
(Restructuring Insolvency and Turnaround Professional)
Member

Bachelor of Commerce
Jarvis Archer
Liquidator
When dealing with Jarvis, clients will receive a positive outlook and personalised advice. This approach is considered to have many benefits, including considered practical solutions, confident decisions and better outcomes.
Jarvis is a Registered Liquidator and Chartered Accountant. He has experience in business turnaround, distressed debt negotiations, corporate insolvency and personal insolvency matters.
His 16-year career across Brisbane and London Big Four firms has shaped his approach to resolving financial difficulties with appropriate and practical action. Jarvis specialises in small to medium-sized business engagements across all major industries.
He primarily assists accountants, lawyers, company directors and individuals to overcome their financial difficulties as well as managing formal insolvency appointments including:
Business Restructure and Refinance
Complex ATO Payment Arrangement Negotiation
ATO, Bank and Other Debt Settlement Negotiation
Due Diligence Review
Investigative Accounting Review
VA/DOCA, Liquidation and Receivership
Bankruptcy, Controlling Trustee/Part X – PIA
Statutory Trusteeships
Professional Qualifications and Memberships
Member

Professional Member of ARITA
(Restructuring Insolvency and Turnaround Professional)
Certified Turnaround Analyst
Bachelor of Commerce
Daniel Dekleva
Manager
As a Manager, Daniel assists the Revive appointees in the day to day management of formal and informal insolvency appointments.
Working primarily in the SME space for over seven years, Daniel has substantial experience in managing the complete range of personal and corporate insolvency appointments.
He takes pride in helping achieve positive outcomes for stakeholders faced with difficult and unfortunate circumstances. Daniel feels the Revive approach through clear communication, and a tailored solution is the key to success.
Professional Qualifications and Memberships
Graduate Subrscriber of ARITA
Member
LLB/B.Com (Accountancy)
Des Byron
Manager
Des is a manager at Revive Financial with over 11 years of insolvency experience in a wide breadth of industries, including:
Construction
Health and medical services
Manufacturing
Hospitality
Retail
Not for profit services
He has worked on a vast and varied number of appointments during his career including all forms of formal and informal corporate and personal insolvency appointments.
Des prides himself on his compassion, technical prowess, problem solving and clear, honest communication with all stakeholders.
Professional Qualifications and Memberships
Member of ARITA
Member

Bachelor of Commerce (Accounting)
(University of Newcastle)
Graduate Diploma of Chartered Accounting
Advanced Insolvency Law & Practice, I and II
Business Debt Solutions
When your business is facing financial hardship and is on the road to declaring bankruptcy, it's important to seek professional insolvency advice as soon as possible. At Revive Financial, we have a range of business debt solutions to help get your company back on track – or wind it up fast.
Business Turnaround
Turn your business around with a professional debt relief strategy and action plan. Business turnaround is when an independent assessor comes in and takes a look at your business structure, how you operate and what you are spending money on. They develop an actionable strategy you can follow to cut spending and literally turn your business finances around.
Voluntary Administration
Voluntary Administration will give your business some much-needed breathing room while you get your finances under control. During the 4 to 6 week period of Voluntary Administration, your creditors must cease all collection action. This allows you to put a proposal to creditors to reduce their debts to an affordable level so your business can return to profit.
Company Liquidation
Company Liquidation is winding up your company's affairs legally and dealing with the debts owed to creditors. The Liquidator takes responsibility for the company, reducing the stress and risks for directors when their company is insolvent and can no longer trade.