More than just a job
Revive Financial is a national company helping people take back control of their debts, to achieve a positive financial future. We support both individuals and businesses across Australia with debt management and lending solutions. Most importantly, our focus is on the person, not the problem. We want to see all Australians become free from the stress of negative debt. At Revive financial we provide a holistic and non-judgemental approach while offering positive and realistic solutions to individuals and businesses in debt. Whether someone is looking to manage their debt, find a loan or receive corporate insolvency advice, Revive Financial can assist.
We aim to provide a fulfilling and rewarding career to all our valued staff in a caring and supportive environment.
Induction & Training
We provide intensive training when you start, to make sure you set off on the right foot. It doesn't stop there; regular training and team meetings mean you will remain an industry leader and top of your game.
Career Progression
You help the company grow, so we want to help you flourish in return. We provide continued opportunities for you to advance your career with internal promotions and career development.
Work Life Balance
9 day working fortnight? Yes please! We offer all of our team access to flexible working arrangements so you can make most of life, working when and where makes most sense.
Revive Financial has let me grow within myself and also within the team, the support received has been amazing. I have been promoted to team leader, allowing me to pass on my knowledge to others allowing them to assist even more people. I couldn't imagine working anywhere else and why would you when the role is so rewarding.
– Meagan
Career Opportunities at Revive Financial
Customer Success Team Member
Noosa Heads, Brisbane or Gold Coast
We are looking for a motivated and passionate individual to join our growing Customer Success Team.
Revive Financial's Customer Success Team is an energetic group focused on responding to online enquiries and applications for financial assistance nationwide. The focus of a Customer Success Team Member is to respond to online enquiries/applications, assess information, discuss available solutions and work with customers to implement the customer's preferred solution.
As a nationwide service provider, customer contact is generally via phone, email, and SMS.
Your Responsibilities:
Provide exceptional and professional customer service as a representative of Revive Financial
Follow procedures to ensure solutions are explained in an effective and compliant manner to ensure our customers are making informed decisions
Understand the options available to deal with unmanageable debt including the benefits and consequences of each
Communicate with customers and other stakeholders of Revive in a professional and compliant manner
Understand customer vulnerabilities and where vulnerabilities identified refer customer to our support partners for non-financial care
Work well within the Customer Success Team and with other teams within Revive Financial towards our common goals as an organisation
Participate in internal training and read industry updates to provide customers with professional care
The Role:
Answer inbound calls or respond to online enquiries in a timely manner
Communicate with customers to understand their situation and the circumstances that led to this situation
Assess the financial situation of the customer by preparing a budget with the customer and assess their capacity to repay their debts
Review the customer's budget and any surplus to assess whether a payment arrangement with their creditors is possible
Explain the options available to the customer based on their budget and individual circumstances and answer any questions
Assist the customer to select a preferred debt management option
Gather further information and supporting documentation from the customer to support the application
Prepare the debt management application via an easy-to-use automated online software platform
Skills Required:
Sound financial competency and understanding a budget
Preferably have customer service or banking experience or a solid background in office administration
Must be empathetic as we are dealing with vulnerable customers and have a great attitude
Confident, positive, great communicator, self-motivated and work well in a team environment
Your Life at Revive Financial
Most of our lives are spent at work, so we want to make it a place you are happy to come to every day. Culture is important to us and we believe happy staff makes for a better, more successful business. Our location makes it easy to provide a number of perks to help enhance your work life and benefit your life outside of work.
Your Wellbeing
Reset and recharge with the wellbeing benefits offered by Revive Financial. With a monthly company wind down and regular staff events, there are plenty of social opportunities for you to relax and unwind with your colleagues. We also give you an annual free day off work! No questions asked.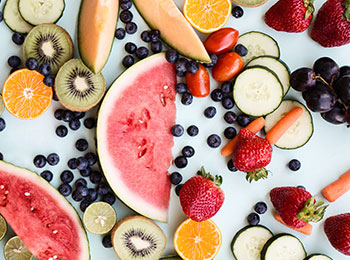 Your Health
Breakfast is the most important meal of the day. Revive Financial provides a breakfast bar and fruit platter every day to help fuel your body and mind for the big day ahead. Combine it with a gym membership discount from the local Franks Gym and you'll have all you need to lead a healthy lifestyle.
Your Wealth
We offer attractive base wages and commissions to start but we always reward those who sing our praises. Take advantage of the referral bonuses and cash incentives for being an advocate of Revive Financial.
I love working here because coming to work with a like-minded group of individuals is seriously motivational. Seeing what my colleagues do to help our clients really sets in stone the ethos we try to uphold professionally and personally on a daily basis.
– Jake
Our Core Values
Integrity
Our business ethics are based on integrity. We treat everyone with respect and honesty in the day-to-day operations of this business. We back up our promises, keep our commitments and deliver on what we say.
Fairness
In all our negotiations with clients and creditors we undertake to treat each person fairly and negotiate in good faith. We aim to achieve a positive solution which benefits all parties involved.
Honesty
Revive Financial is about transparency in all dealings – we disclose fully what we will do, how we will do it and what we will charge for it. Clients will not be misled, coerced or be subjected to misleading representations.
Dependability
Revive Financial can be relied upon to be available to solve problems, answer questions and provide support. We strive to deliver end-to-end solutions and will offer assistance, communication and transparency throughout the entire process to clients, creditors and stakeholders.

Loyalty
By treating employees, clients, allied industry professionals in an ethical, fair and open way will create the loyalty that is paramount to the success of any organisation.

Innovation
We vow to remain at the forefront of innovation and continually challenge ourselves to offer more, and provide services and solutions where other financial companies can't.